building investing in developing commercializing
life-changing healthcare
technologies
Dr. Moll is an icon in the medtech industry and has been called "the father of robotic surgery" – his inventions have helped pave the way for improved surgical procedures for decades.  In 1995 Dr. Moll co-founded Intuitive Surgical, Inc. (NASDAQ: ISRG), and served as its first Chief Executive Officer. Intuitive Surgical was the first company to commercially develop a surgical robot (the da Vinci surgical system), ushering in a radical new approach to surgery that is used globally today. There are over 5,000 da Vinci systems used in over 1M surgeries annually and Intuitive Surgical is currently valued at over a $115B market cap. Most recently Dr. Moll was the founder and Chief Executive Officer of Auris Health, Inc, developing a second generation surgical robotic platform. Auris Health's Monarch™ Platform is a robot designed to guide surgical instruments using small, precise motions to enter the lung and visualize and biopsy the target tissue with accuracy. The goal is to help doctors diagnose lung cancer as early as possible and in turn reduce the mortality rate of what is currently the leading cancer killer in the United States. Auris Health was acquired by Johnson and Johnson in 2019, in what is considered to be the largest private medical device acquisition in history. Since the acquisition, Dr. Moll has been the Chief Development Officer of Johnson & Johnson Medical Devices. 
Dr. Moll's innovation career began during medical training when he invented the safety trocar, which helped create the field of modern laparoscopic surgery. He subsequently co-founded Endotherapeutics to commercialize the device, which was acquired by U.S. Surgical. Dr. Moll holds a B.A. degree in economics from the University of California at Berkeley, a M.S. degree in management from Stanford University, and a M.D. from the University of Washington. He is a distinguished speaker and lecturer, a prolific inventor and is the author of numerous scientific articles. He currently serves on the boards of several healthcare companies, including Procept BioRobotics, Inc. (Chairman – NASDAQ: PRCT), ShockWave Medical (NASDAQ: SWAV), Avail Medsystems, and RefleXion Medical.
With over thirty years of experience founding and funding healthcare companies, Mr. Watkins is a veteran of the medtech industry. Mr. Watkins career in healthcare began when he co-founded Origin Medsystems in the late 1980's, a venture funded medical technology start-up that was subsequently acquired by Eli Lilly & Company. After Lilly formed Guidant, he joined the Management Committee and served as president of several divisions, including the Minimally Invasive Surgery Group, and Heart Rhythm Technologies. While at Guidant, Mr. Watkins initiated the development of a minimally invasive vein harvesting technology which has been used to treat more than three million patients worldwide; he also co-founded Gynecare, a women's health care company which was spun out, taken public, and subsequently acquired by Johnson & Johnson.  In addition, he was the founding President of Compass, Guidant's corporate business development and new ventures group where he led venture investments in fourteen companies including Impella (acquired by Abiomed; NASDAQ: ABMD) and Intuitive Surgical (NASDAQ: ISRG).  Most recently Mr. Watkins was a general partner at De Novo Ventures where he represented the firm's investments in several healthcare companies including Lumend (sold to Johnson and Johnson), Precision Light (sold to Allergan), Loma Vista (sold to CR Bard). He is an active individual investor and currently serves as Chairman of Reflexion Medical and Avail Medsystems. He served as Chairman of Recor Medical before its sale to Otsuka Holdings in 2017. He also served as Chairman of Shockwave prior to its public offering in 2019 and continues to serve as a member of the Board (NASDAQ: SWAV).  
Prior to founding Origin, Mr. Watkins held management positions in several start-ups, including Microgenics Corporation (acquired by Boehringer Mannheim), and was a consultant with McKinsey & Company. Mr. Watkins teaches at the Stanford Byers Center for Biodesign and is a Lecturer in Management at the Graduate School of Business, Stanford University. Mr. Watkins received his MBA from Harvard Business School and his undergraduate degree from Stanford University.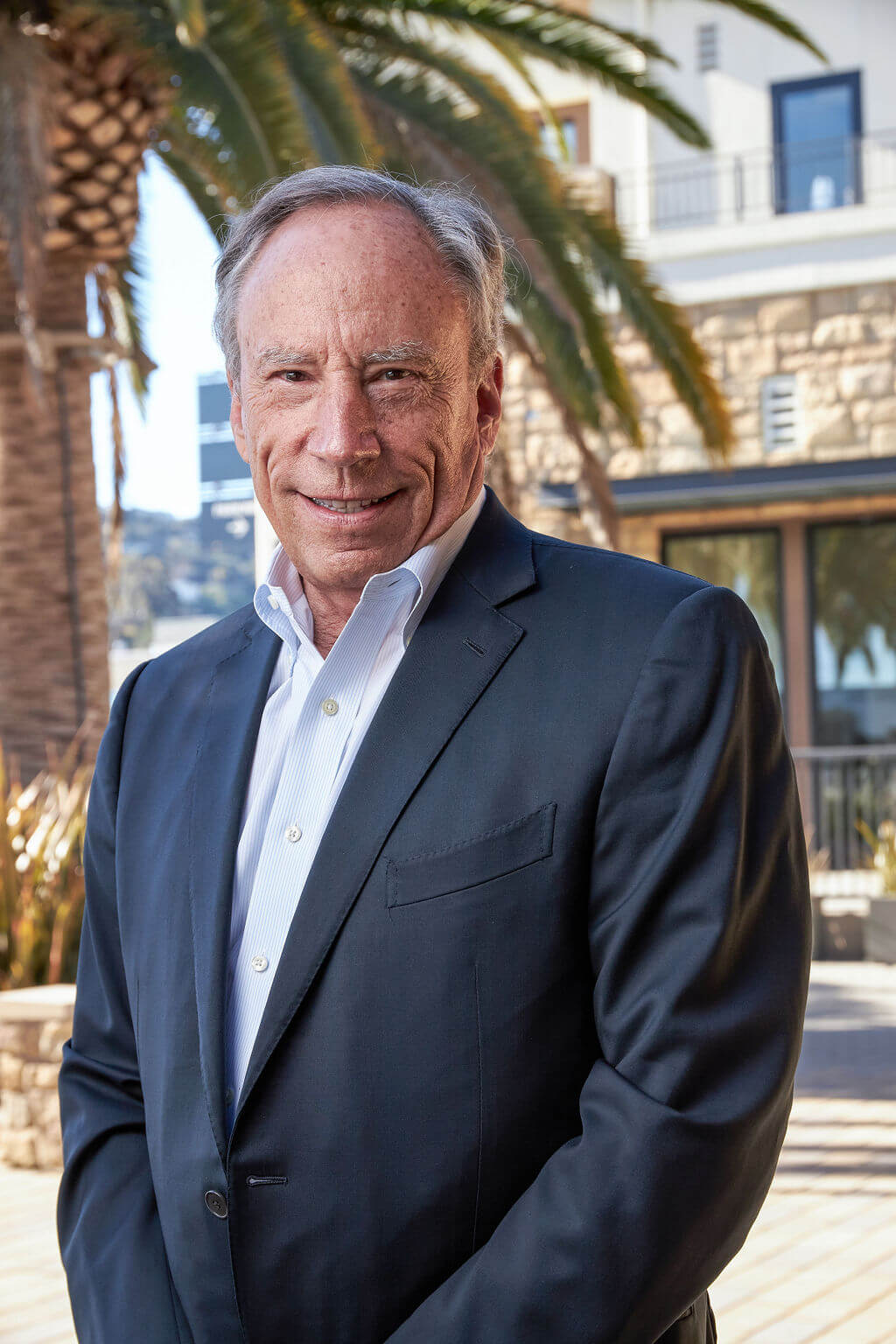 Mr. Wood has over 25 years of investment experience in both public and private companies with expertise in healthcare and medical devices. He has been actively involved as an investor, asset gatherer and business development executive for early-stage companies in both the financial services and medical technology sectors.  Prior to founding Sonder Capital in 2018, Mr. Wood was a Portfolio Manager and Equity Research Analyst with Oechsle International Advisors in London and Boston where he was responsible for medical technology investments globally.  Previously Mr. Wood worked as consultant at Freeman & Company, a boutique investment bank offering mergers and acquisitions and related advisory services, capital raising, underwriting and strategic management consulting to financial institutions.  He currently serves on the boards of Procept BioRobotics, Inc. (NASDAQ: PRCT) and is Chairman of Potrero Medical. 
Mr. Wood holds a B.A. from University of Delaware and an MBA in Finance and Entrepreneurship from the F.W. Olin Graduate School of Business at Babson College.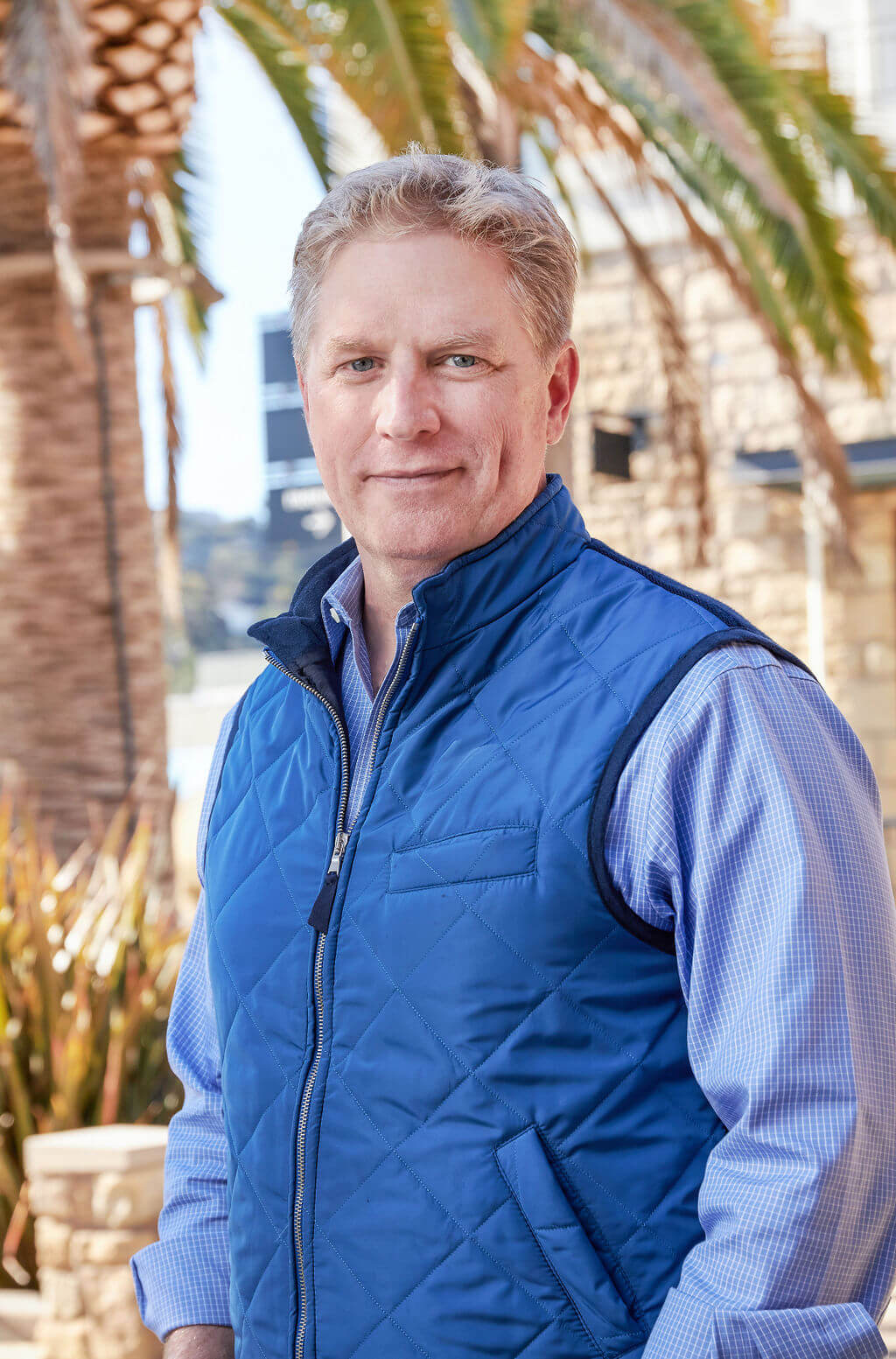 Ms. Garrett has more than 17 years of experience in the medical device industry as a serial inventor, entrepreneur and operator across the spectrum of early stage start-up to large multi-national organizations. Prior to Sonder Capital, Ms. Garrett co-founded Ciel  Medical, a critical care company, where as CEO she led a team in the invention, development and commercialization of three products for ventilated patients. Ciel was acquired by Vyaire Medical in 2017 and Ms. Garrett transitioned to Vice President of Airway Technologies at Vyaire. Previously, she was a strategic marketing consultant at Acclarent and a R&D Engineer at Pathway Medical.  Ms. Garrett has co-authored over a dozen patents including technologies in urology, critical care, women's health and vascular surgery. She currently serves as Chairman of Brius and is a director at Ziteo, Spirair, and Neptune. Additionally, she is the Assistant Director of the Stanford Biodesign Innovation Fellowship. 
Ms. Garrett has received multiple honorary fellowships including being one of the first recipients of the Ferolyn Fellowship. Ms. Garrett holds a B.S. in Mechanical Engineering from Franklin W. Olin College of Engineering and is a graduate of the Stanford University Biodesign fellowship.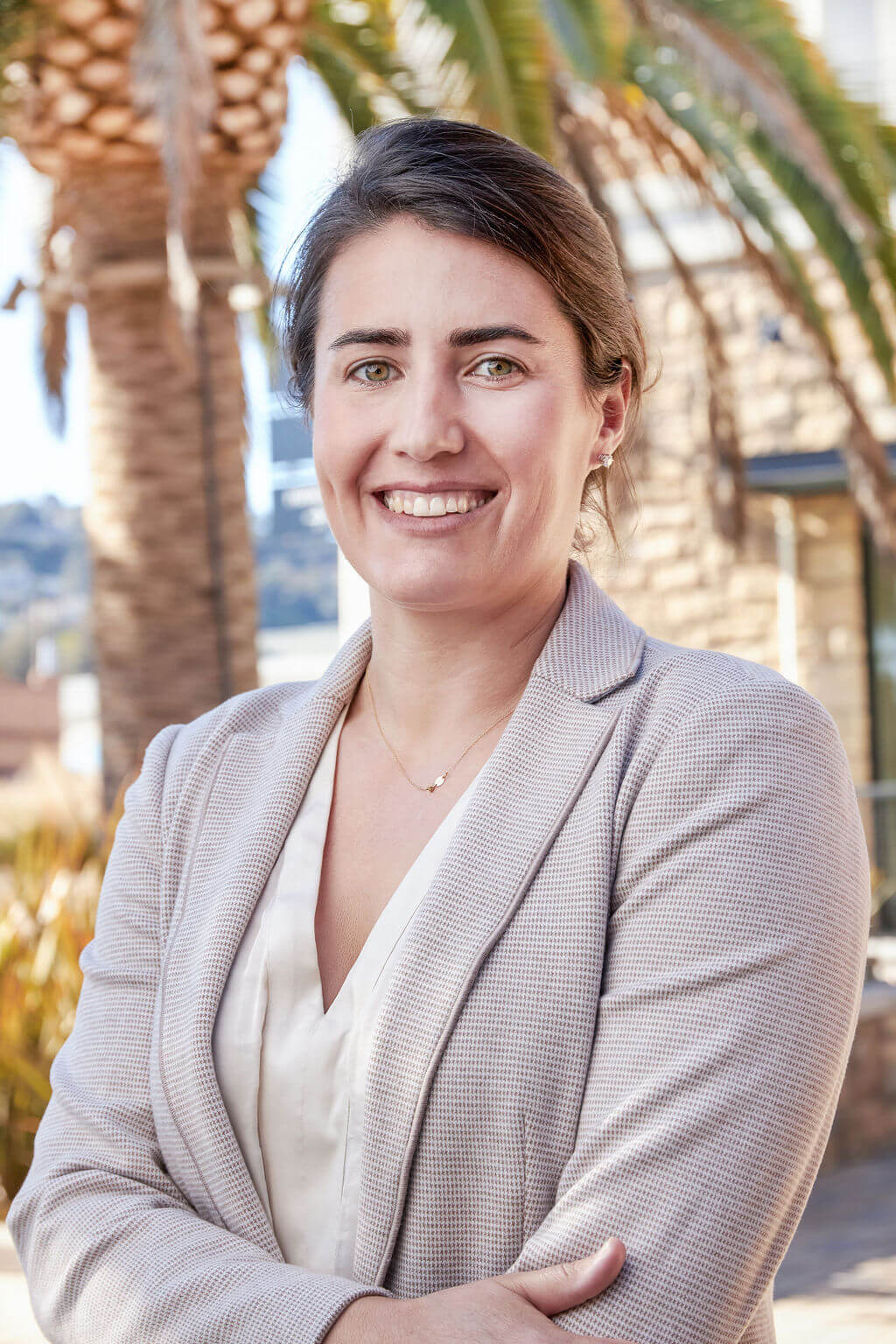 Mr. McGibbon has over 16 years of experience in management consulting and the life science industry partnering closely with organizations to integrate innovation – from internal and external sources – as a core asset. Prior to Sonder Capital, Mr. McGibbon ran a consulting practice working with small and large medtech firms to accelerate growth by applying innovation principles from the Biodesign process. Mr. McGibbon has worked within medtech firms in a variety of clinical areas and worked as a life science strategy consultant with Capgemini Consulting. He currently serves on the boards of Wondr Medical, uLink Labs, and an observer at Vitestro.
Mr. McGibbon holds a B.S. in Materials Engineering from the University of Cincinnati, an M.S. in Management, Technology, and Economics from the Swiss Federal Institute of Technology in Zurich (ETH Zurich) and is a graduate of the Stanford University Biodesign Fellowship.
Mr. Muscarella is the CFO of Mighty Capital. Tom has over 40 years of financial experience, including senior management positions in Venture Capital, with traditional asset management firms, and with Big 4 public accounting firms. His accounting, finance and operations expertise is valuable in managing day-to-day operations.
Before joining Mighty, Tom was CFO, VC Practice Leader for Kranz & Associates. Prior to that, he was CFO – Administrative Partner at Tenaya Capital, CFO – Principal at Sanderling Ventures and held senior management positions at Nicholas-Applegate Capital Management, State Street Bank, and Putnam Investments where he specialized in mutual fund custody, accounting & administration, and operations. Tom is a CPA (inactive) and earned his credentials while employed by KPMG and PricewaterhouseCoopers. He received his B.S., Cum Laude, from Boston College.
Senior Operations Associate
Ms. Meehan has more than 15 years of experience in investment banking and high-growth tech startups. Prior to Sonder Capital, Ms. Meehan was one of the founding team members of a B2C marketplace company, Nudgit,  where she led sales and operations. She built out the company's service provider network through partnerships with over 1,000 small, local businesses. Prior to Nudgit, Ms. Meehan worked in commercial real estate banking at Savills, where she helped raise private and institutional capital, performed due diligence and made investment decisions for the purchase and redevelopment of various types of commercial assets, including medical office, retail, multifamily and hospitality.
Ms. Meehan holds a B.S. in Economics from the Wharton School at the University of Pennsylvania and is a CFA Charterholder.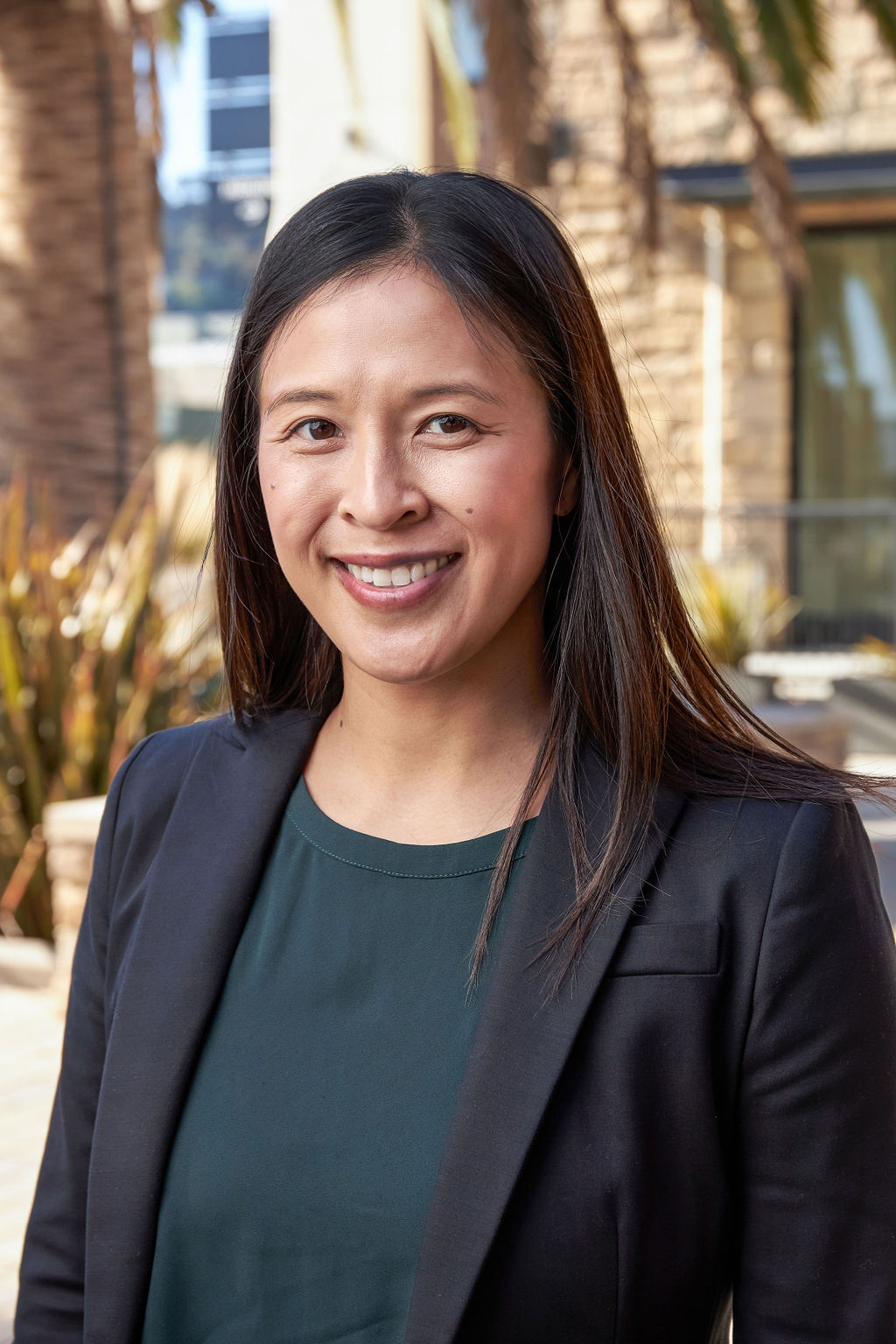 Ms. Roberts is a biomechanical engineer with over ten years experience in medtech and health care entrepreneurship. She is passionate about mapping the technical, clinical, and business aspects of nascent technologies and therapies to chart a course forward through the complex landscape of healthcare toward improved patient outcomes and greater access. Her career trajectory has spanned both large companies and startups, and clinical areas such as cardiovascular disease, ophthalmology and acute stroke care. She has held roles of increasing responsibility, autonomy, and independence from technical roles in R&D to startup formation, product strategy, competitive landscaping and due diligence.
She is a graduate of two fellowships in medtech entrepreneurship and leadership—the Stanford Biodesign Fellowship and the Ferolyn Fellowship Leadership Initiative at the Fogarty Institute of Innovation. She graduated from Stanford University with a Bachelor's degree in Biomechanical Engineering and a Master's degree in Mechanical Engineering.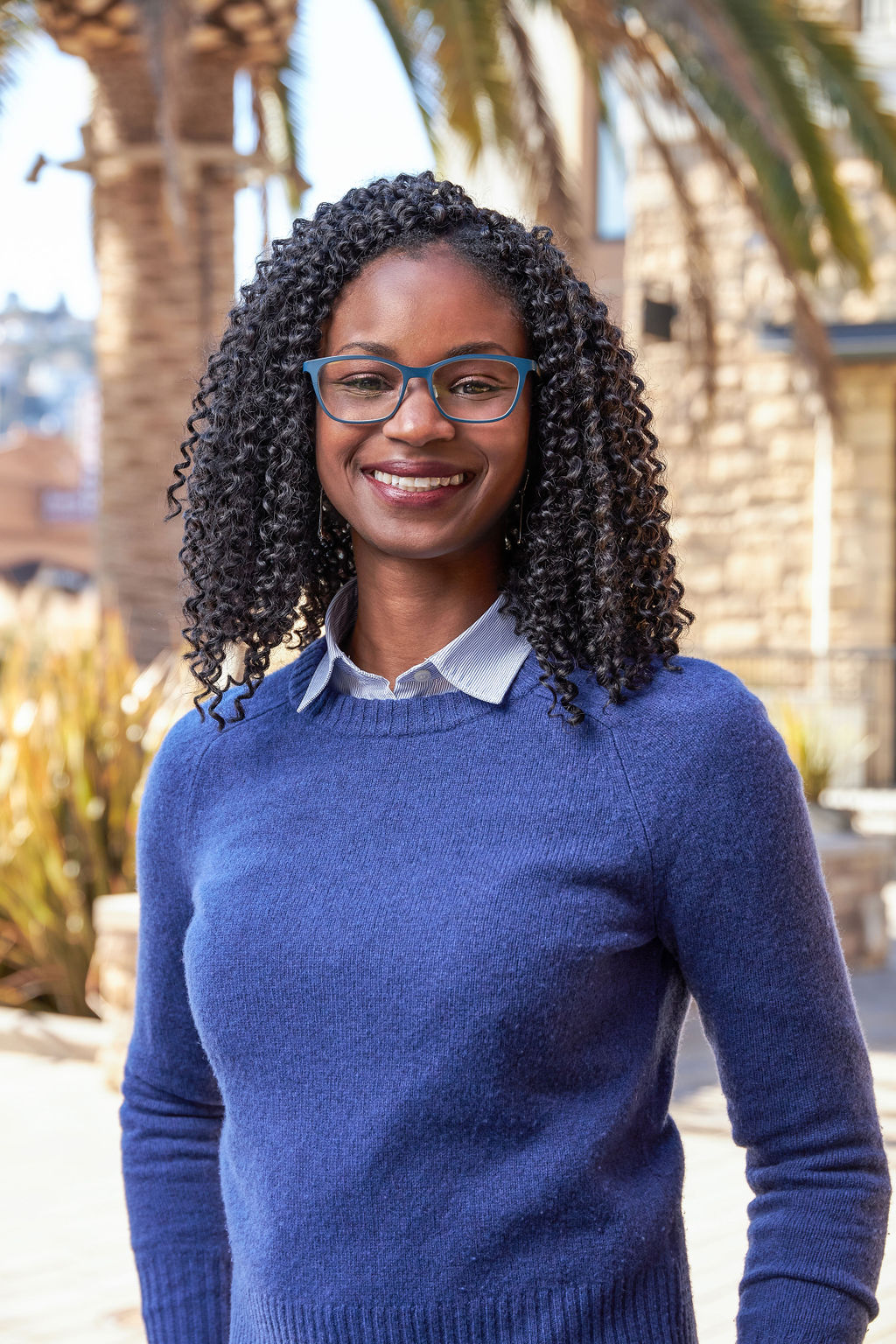 Dr. Brinton is the Chief Scientific Officer and Corporate Vice President, Advanced Technology for Edwards Lifesciences (NYSE: EW). Dr. Brinton has significant experience as a champion of cardiovascular innovation, as well as a strong patient focus as a practicing clinician. He has deep ties to the medical technology community as a founder, board member and advisor to several start-up companies, including his role as physician founder, board member, and chief medical officer of ShockWave Medical (NASDAQ: SWAV). Dr. Brinton began his career as an engineer in the medical technology industry, ultimately becoming a director of clinical research and development, prior to enrolling in medical school. Before joining Edwards, he was a clinical professor of medicine (cardiology) and adjunct professor of bioengineering at the Stanford University School of Medicine. He has been an attending interventional cardiologist at both the Stanford University Medical Center and the Palo Alto VA Medical Center. Dr. Brinton served as the fellowship director at the Stanford Byers Center for Biodesign from 2006 to 2019, where he worked with numerous teams on the development of new technologies, in addition to serving as the co-director for both the graduate and executive education programs at the center. In 2021, he joined the board of the Alliance for SoCal Innovation and the advisory board for the Edwards Lifesciences Center for Advanced Cardiovascular Technology at UC Irvine. 
Dr. Brinton received his bachelor's degree from the University of California, San Diego in biomedical engineering, and his medical degree from the Chicago Medical School. He completed his internship, residency, and fellowships in both cardiology and interventional cardiology at Stanford.
Sonder Capital invests in teams and technologies that can transform healthcare in the medical device, diagnostic and healthtech sectors. We are Foundational Investors – we commit our energy and capital early to guide and support companies from inception to acquisition or IPO. We look for big ideas that will change lives.
Core to our success is our ability and willingness to be actively engaged with the companies we invest in, partnering with our entrepreneurs as strategic advisors and providing more than just capital. We believe in getting involved at the early stages of a company which allows us to help entrepreneurs navigate those critical early decisions that can have lasting impact on long-term success.
Our insight into what it takes to bring innovative technologies to market stems from decades of operating experience in the medtech industry. As founders, executives, and board members, we've overcome many of the hurdles faced by entrepreneurs.
We partner with entrepreneurs who have a passion for making an impact on patients' lives and are inventing transformational technologies and business models. We look for these key attributes in every investment: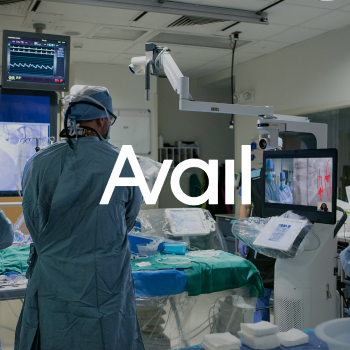 Avail
The Avail network digitizes physical presence in medical procedures through innovative technology.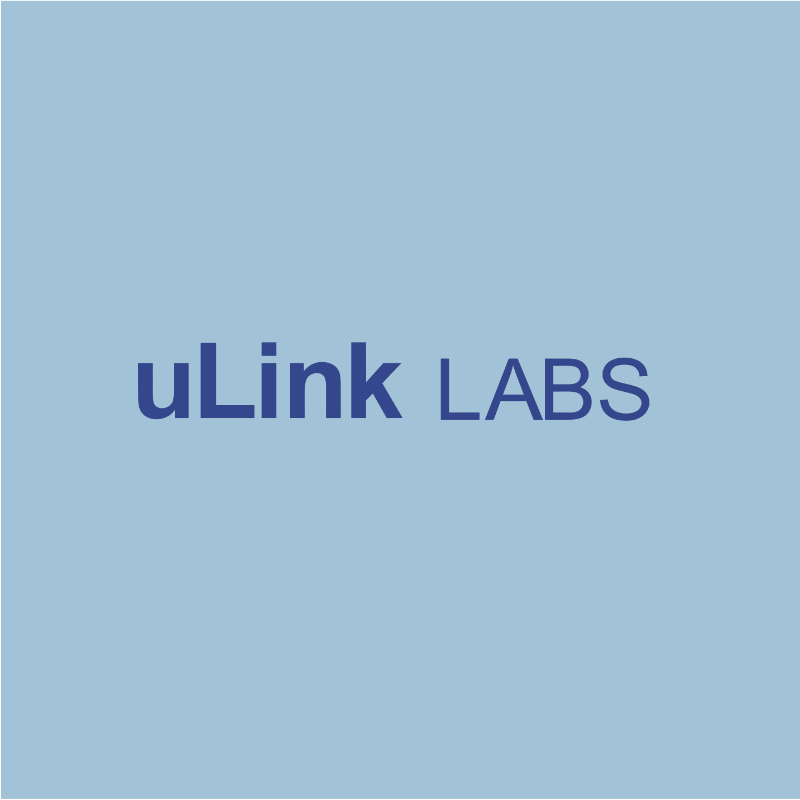 uLink
uLink Labs is developing an ultrasound technology platform for powering future implantables smaller than a grain of rice.
GI Windows
GI Windows is developing the first fundamental breakthrough in surgical anastomotic technology.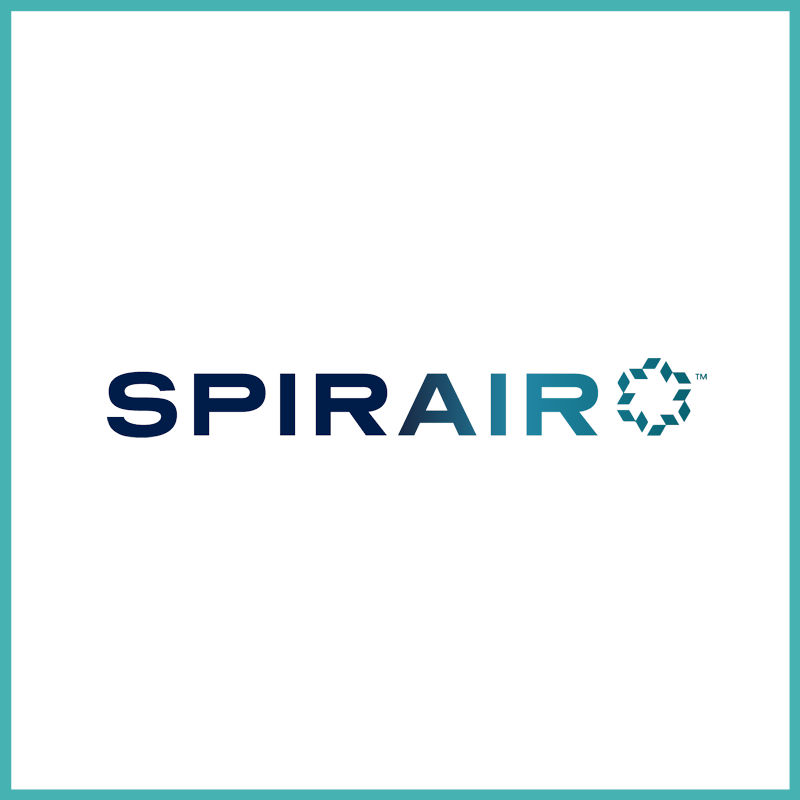 Spirair
a novel solution in the ENT space.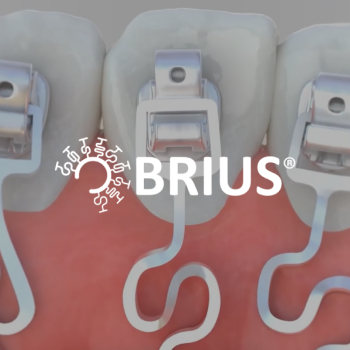 Brius
BRIUS is revolutionizing the field of orthodontics with a truly invisible solution for straightening teeth that takes less than half the time of traditional braces.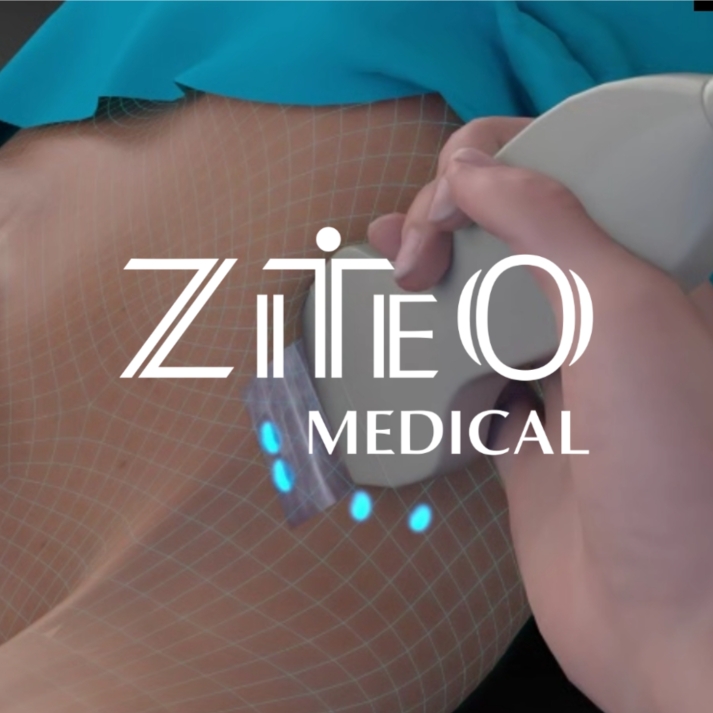 Ziteo
Ziteo is fundamentally reinventing medical imaging to detect, localize, and treat tumors early.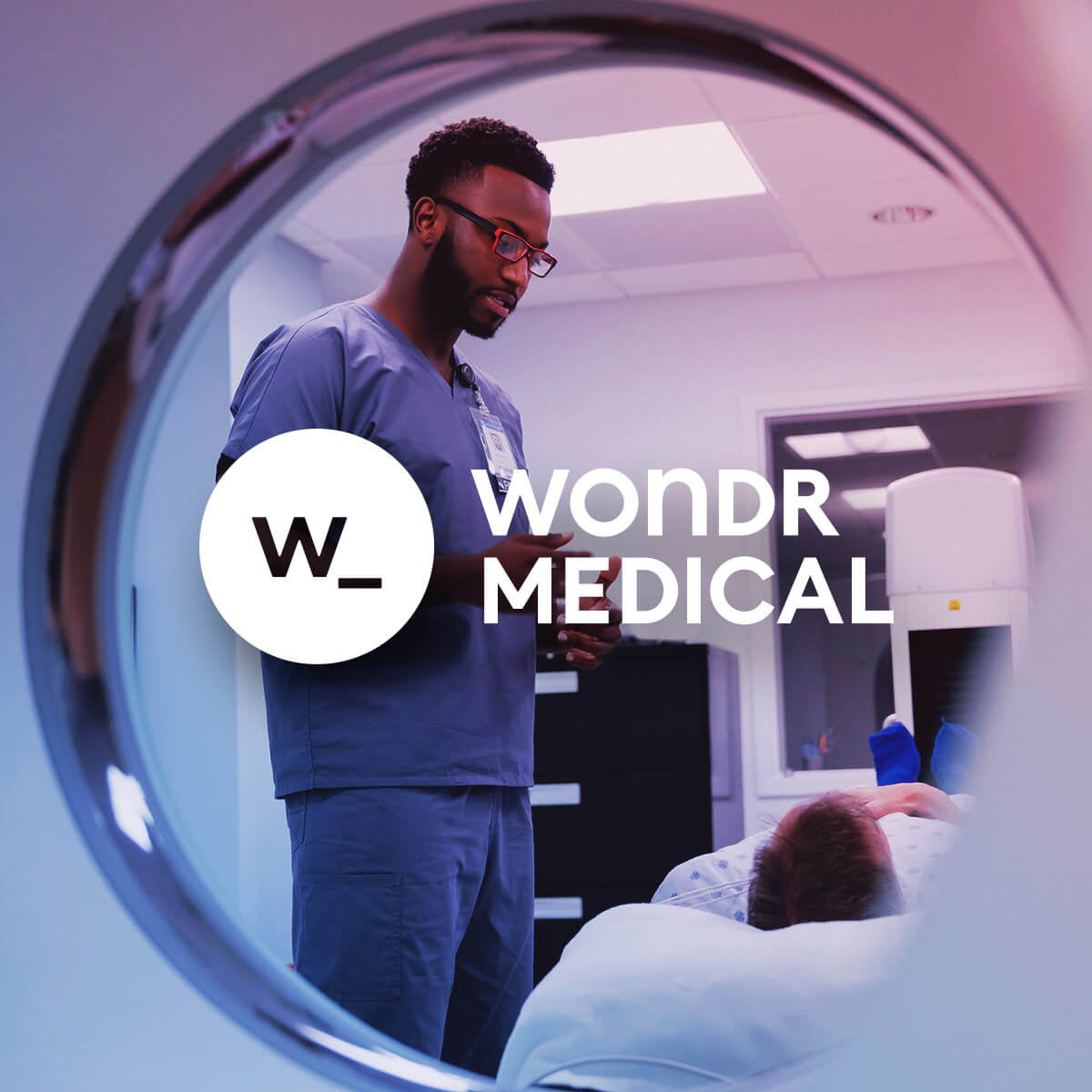 Wondr Medical
Wondr Medical seamlessly connects the health community on a global scale, transforming the ways we learn, share, discuss and treat in a compliant platform. To advance global health, we are better working together.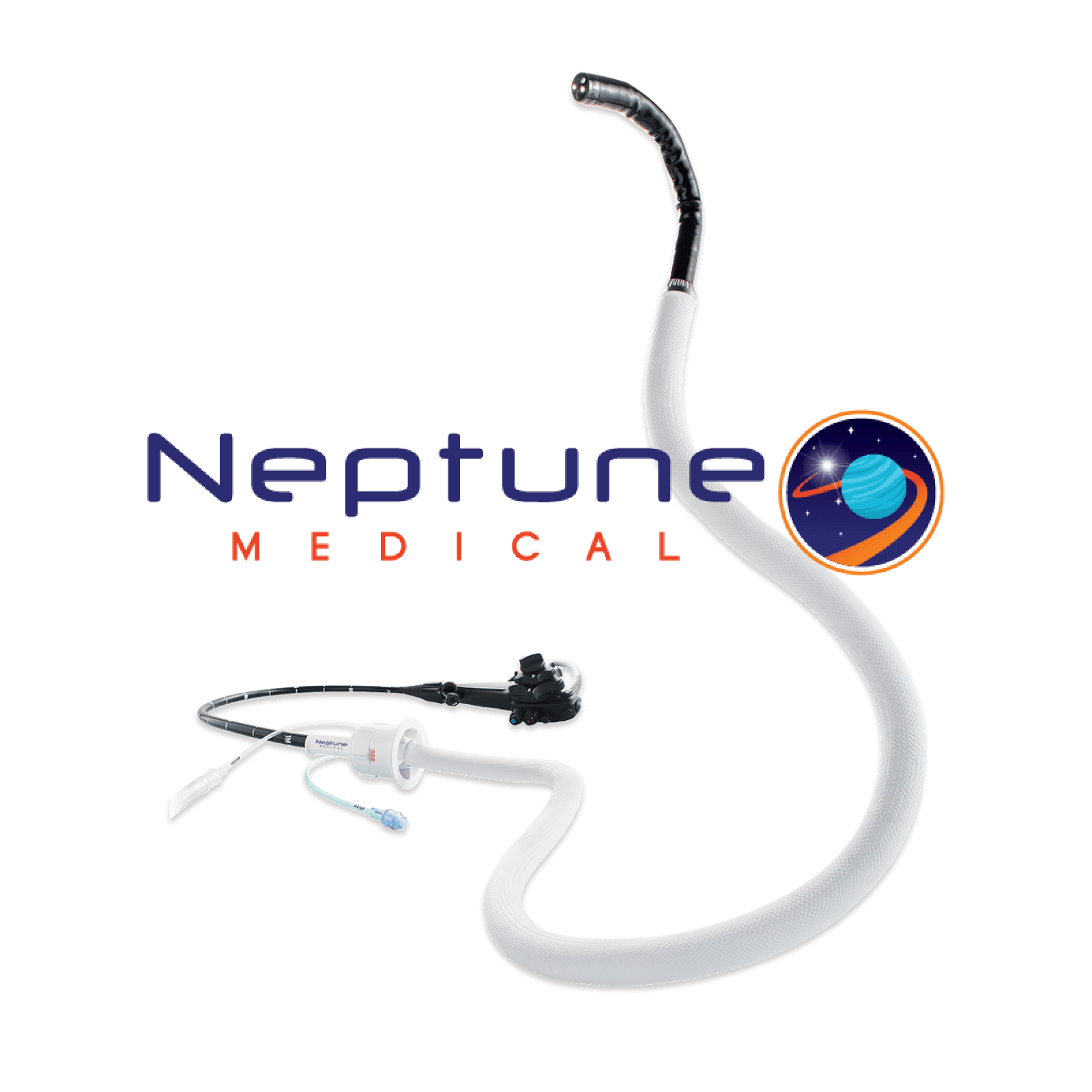 Neptune Medical
The proprietary technology behind Neptune Medical – Dynamic Rigidization™ – enables catheters to transform from flexible to rigid, and back again on-demand.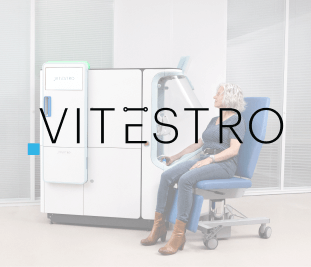 Vitestro
Vitestro is transforming patient care by developing an autonomous blood drawing technology.
We have spent our careers dedicated to the medtech community and making a difference in patient lives. We started Sonder Capital with a shared passion for bringing a new source of capital to this industry and helping build great medtech companies.
We recognize there is a gap today in the diversity of the voices heard by the venture community and the number of female and minority run businesses that receive venture backed funding. We want to be part of changing this.
While we traditionally only take inbound pitches from our established referral network, if you as a CEO or Founder are a minority, a woman or another underrepresented individual in the industry, we accept direct requests without a referral. Please email us your pitch deck or one page overview to closethegap@sondercapital.com and we commit to setting up an introductory call or replying with direct feedback on why the opportunity is not a fit with our thesis.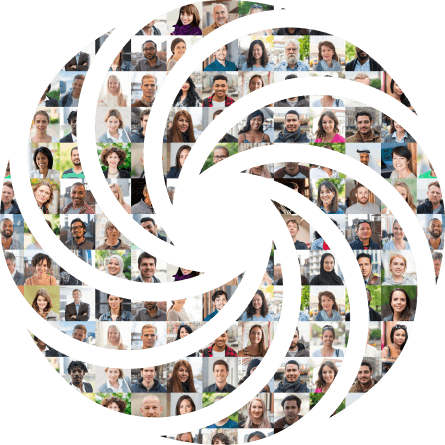 Our diversity metrics (January 2022 – June 2022):
of pitches seen presented by female CEOS or Founders
of pitches seen presented by non-white CEOS or Founders